Happy New Year CraviFamily!
It's time for another CraviBlog!
Look how skillfully I add "Cravi" to EVERYTHING.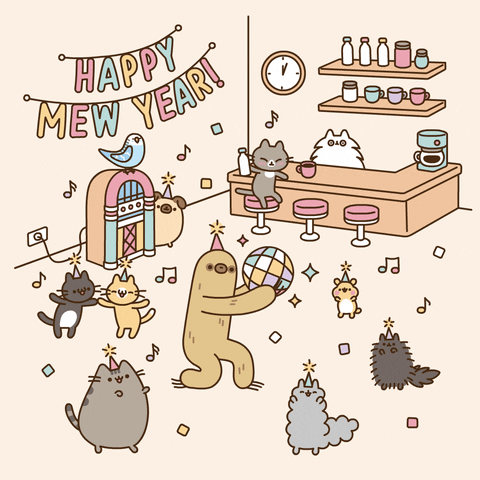 It's good to be back at my laptop creating a blog for you about another year that's passed.
Remember my goal to write a blog every month??? Yeah, that didn't happen.
In hindsight, having a baby and being a new momtrepreneur (mom + entrepreneur) isn't conducive to blogging! 
Truth is, we've been swamped with adjusting to the "new normal." We're amazed when we accomplish anything. Fortunately, there have been quite a few wins amongst the chaos! Let's get right to it (that is why you're here after all)!
PARENTING
It's true. This blog is brought to you by Sleep Training at 7 months. 
In 2019, we finished a beautiful rainbow pregnancy (pregnancy after loss). We experienced a difficult but empowering labor/birth process and welcomed Resa to the world. 
We not only had a Maternity Photoshoot with Sue, we did a follow up shoot to show the fulfillment of our joy in this difficult journey called parenting. It's hard to believe it's already been 3 years since we experienced the loss of our son. 3 years of refining grief and incredible joy.
We made sure to include my mom and sister in the pictures since they live with us in our house which we refer to as CraviCastle.
When she was brand new, or little Rainbow Resa needed some help breathing, but she has proven to us all from day one that she is strong and healthy! 
She has been in 12 month clothing since she was 6 months old.
She is almost 8 months now, and has all 4 of her front teeth (2 top and 2 bottom), PRAISE GOD. 

Resa caught her first flu bug on Anthony's memorial day and we found ourselves at the Urgent Care. Our hands and hearts were trembling. She pulled through just fine after a few hours rest and a lot of barfing. 
She can say "hi" and can crawl remarkably well...on her back. She is still figuring out the forward crawl thing.
PERSONAL GROWTH 
2019 was the first year that we actually wrote down a vision/ mission statement for our family. IT WORKED WONDERS. 
We didn't have any idea how to brainstorm one, but we tried anyway. Here was what we came up with:
CREATE A LEGACY OF ENTHUSIASTIC, 
JOY-FILLED LOVE FOR GOD THAT TRANSFORMS 
FEAR TO FAITH, 
INSECURITY INTO DIGNITY, 
SIN INTO RIGHTEOUSNESS. 
In hindsight, that is still way too vague, but it set us on the right course and I would say we did accomplish it in more ways than one.
For instance, in 2019 I decided to start sharing my personal growth journey through Instagram. I stepped away from Facebook and a few other things to allow for some healing!
I've begun to share how I see the world as a Christian, wife, mom, and woman. Also, someone who has experienced anxiety, depression, and loss. My hope is that my openness will lead to breakthrough for other people.
I started counselling for learning to cope with anxiety and have already seen incredible changes and breakthroughs in my mental health.
We also finally started our own BEMA small group after listening into the podcast for over a year!
This group "wrestles" with scripture (The Bible) looking at it from a Jewish perspective and the historical context in which it was written. It bridges our Evangelical Christian Worldview and Western perspective with the Eastern perspective. Make sure to check out Marty and Brent on their incredible podcast!
I'm so grateful to these guys for teaching me that I can learn to interpret scripture for myself and "wrestle" with its application.
This has been the second greatest influence on my life in 2019.
The greatest growth motivator was definitely giving birth to Resa.
(If you haven't yet, make sure to read the whole story in my previous two blogs!) 
We also began our life changing study of the Enneagram using Chris Heuertz's book The Sacred Enneagram in between the trips.
Learning about the "9 types" of personalities, how they interact, and their strengths/ weaknesses has truly changed our marriage. I listened to all 9 of the Sleeping At Last Podcast episodes and fell in love with the song for the Enneagram type 1.
I think I'm a natural born 7 who values freedom above all, but I took on the righteous crusade of a 1 when my parents divorced, feeling like I had to take the roll of protector. 
I would love to write a blog on this topic! 
Rachel Hollis's book Girl Stop Apologizing was life changing for me as well.
I can't recommend that book enough to any other moms/women wanting to know how to overcome their fears and follow their dreams! I didn't even think I was allowed to have dreams now that I'm a mom. How WRONG I was.
The book Essentialism by Greg Mckeown helped me to hone in my efforts so that I worked "smarter not harder." You'll see me drop quotes from this book in my Instagram pretty often since it impacted me so greatly!
Here is a great video sneak peak! (LINK)
TRAVEL
We traveled to Seattle twice!
Once for work when Resa was 2 months old and another when she was around 4 months for PAX convention, an impromptu vacation in Seaside OR, and another business trip!
Both were a bit scary because we are doing all of this parenting stuff for the first time with Resa. We always learn about ourselves when we travel, though! 
PAX West (gaming convention) was such a blast.
We were happy to have my sister with us so she could experience it as well.
On the Oregon Coast, we came face to snout with a raccoon while sitting in a hot tub! Okay... it was in the tree right above us, but it was BIG and we were terrified! On our return to Seattle, we got to see our buddies more than once, which was the highlight for us both.